Split Rail Brewing Company
Split Rail Brewing Company produces high quality, small batch beer and soda on the largest freshwater island in the world - Manitoulin Island.  Founders Andrea Smith & Eleanor Charlton began brewing in a garage in 2010, and opened Manitoulin Island's first craft brewery in 2015 in Gore Bay, Ontario, with solid community support and a Kickstarter campaign.
We love Manitoulin. Our customers do too. And if you haven't been here yet, we've got a cold beer and a warm greeting waiting for you. Come and experience what we have to offer at our taproom, patio, and retail sales outlet, or ask for naturally craft brewed Split Rail at establishments near you.
The Split Rail fence: This distinctive cedar fence is a distinguishing feature of the Manitoulin Island landscape. Like our beer, split rail fencing is made using local materials, and is a natural part of the Manitoulin experience.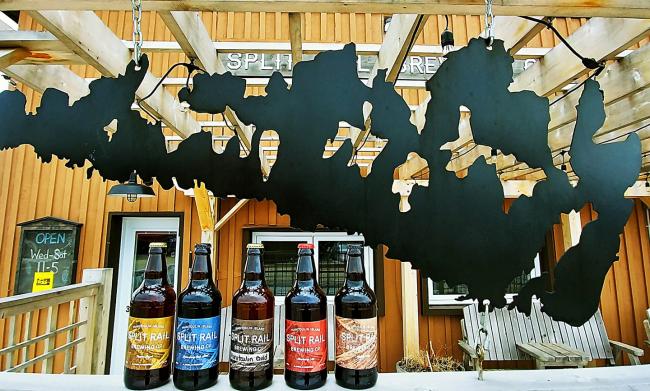 Our Commitment
Welcome to Split Rail brewery on Manitoulin Island in Gore Bay!
We include local ingredients in our beverages, like hand-picked hawberries in our signature Hawberry Ale and Hawberry Black Cherry soda, and (what else) grapes and sumac in our Grape Sumac Soda.
We continue to delight customers with the premium quality of our beer. We make socially responsible choices about how we make and sell our products, and we work hard to create an environment where everyone is welcome.