Online Store Now Open!
Enjoy our natural craft beer, curbside pickup, or right to your doorstep!
Option 1:
Zero-Contact Delivery to Home
Delivery is available on Manitoulin Island and in Sudbury, following our delivery schedule. Watch for delivery date announcements on our Facebook site. Please place your order through the website by 4 pm the day before the delivery date.
Option 2:
Curbside Pickup
Curbside pick-up at the brewery is available during open hours.
Order online or call to place an order. Contact us at 705-370-8284.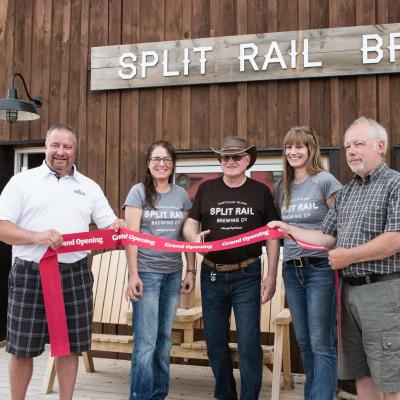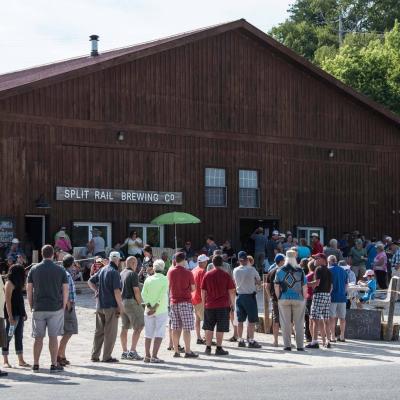 Our Story
Split Rail Brewing Company produces high quality, small batch beer and soda on the largest freshwater island in the world - Manitoulin Island.  Founders Andrea Smith & Eleanor Charlton began brewing in a garage in 2010, and opened Manitoulin Island's first craft brewery in 2015 in Gore Bay, Ontario, with solid community support and a Kickstarter campaign.
We love Manitoulin. Our customers do too. And if you haven't been here yet, we've got a cold beer and a warm greeting waiting for you. Come and experience what we have to offer at our taproom, patio, and retail sales outlet, or ask for naturally craft brewed Split Rail at establishments near you.
News & Events
Hours Starting Sept 3, 2023.
Monday... Closed
Tuesday... 11:00 a.m. - 6:00 p.m.
Wednesday... 11:00 a.m. - 6:00 p.m.
Thursday... 11:00 a.m. - 8:00 p.m.
Friday... 11:00 a.m. - 6:00 p.m.
Saturday... 11:00 a.m. - 6:00 p.m.
Sunday... 11:00 a.m. - 6:00 p.m.
Enjoy our licenced patio with lakeside views.
Our taproom offers beer flights (3 x 4 oz glasses), by the 12oz glass, beer to go, and merch.